Creating a Jira issue from Microsoft Teams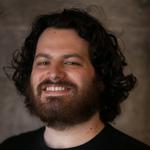 Updated by David Rabkin
Creating new Jira issues from Microsoft Teams is a powerful way to keep track of your work and complete your projects faster.
Make sure to
add the bot to the team
to create Jira issues. The bot will only work in teams and channels where it has been added.
What to know:
There are many ways of creating Jira issues from Microsoft Teams with Jira Integration+.
Your company's use case will help determine the best option for your scenario.
Jira Integration+ automatically respects user roles and permissions. Also, all actions are automatically attributed to the correct user.
Ways you can create issues
Want more ideas about how you can use Jira Integration+?