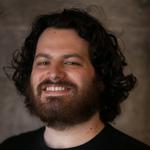 Updated by David Rabkin
Do I have to pay to try?
No, we offer a fully featured 30-day trial to all teams.
What access do I have on the free trial?
During your 30-day trial, you have access to everything that a premium subscription offers.
How can I cancel my subscription?
You can cancel your subscription at any time, and you will have access to your plan features until the end of the current billing period. 
You can reach out to info@nextup.ai or on our live chat to get the process going. We typically have a response time of up to 6 hours and can get it processed ASAP. To ensure you won't get billed, please reach out at least 48 hours before your next due date.
We need Nextup.ai to complete a security questionnaire before we consider making a purchase?
We're more than happy to complete a security questionnaire for customers considering our pro/enterprise plan. We can also make available reports from our most recent 3rd party security audit upon request.
For customers considering a premium plan, please refer to our security review page. You can also reach out to our support team if you have questions around Nextup's security practices that aren't covered by the security page.
Do you offer an enterprise version?
We have options for larger organizations with private servers, self-hosted, non-credit card payment options and more. Contact us at enterprise@nextup.ai to discuss your enterprise requirements.
I work for a nonprofit / charity, do I get a discount?
Nextup supports nonprofits and charities. Contact support at info@nextup.ai for details on how we can help.