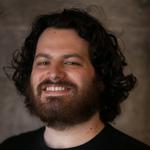 Updated by David Rabkin
Self-hosted instances provide an alternative to our secure multi-tenant cloud environment for enterprise customers with special requirements.
An Enterprise level subscription is required and additional fees apply.

What to know
Self-hosted instances use docker
No data is sent to our system when self-hosted
The instance is managed by your team with our remote help
How it works
We work with your team to sign our master software agreement to govern the usage of the docker container
We will establish a communication channel with your team.
Our customer success team will work with you to create your instance, configure your bot and establish connectivity.
We help you train your users with live or recorded training sessions.
You launch your new support process.
Technical Overview
Contact us for a technical overview of how our system connects to the API layers we utilize to create our solution.